Owners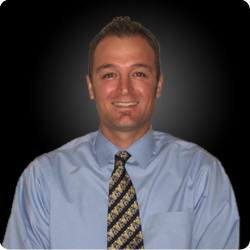 Ray Maleyko, ATC
earned a Bachelor of Science degree in Sports Medicine from the University of Detroit Mercy in 1999. He successfully completed his Sports Medicine Internship with the Plymouth Whalers and Compuware Ambassadors of the Ontario Hockey League and North American Hockey League. After graduation, Ray worked at the Rehabilitation Institute of Michigan, Sports and Industrial Rehab, and the Orthopedic Institute of Michigan in both the physical medicine and rehabilitation setting and corporate fitness. Ray was a volunteer coach and athletic trainer for the Downriver Panthers, a sports team for athletes with disabilities. Ray has served as a Clinical Instructor for the University of Michigan Sports Medicine Undergraduate Program. Ray has taken numerous Continuing Education Units in Manual Therapy techniques, upper and lower extremity functional exercise progression protocols, and therapeutic modalities. Ray has served as the Certified Athletic Trainer for St. Mary's College, Madonna University, Taylor Truman and Taylor Kennedy High Schools, Farmington Falcons Swim Team, Downriver Bombers Junior A Hockey Team, Warren Zoe Christian, Parkway Christian, Michigan Collegiate High School, Chandler Park Academy High School, Grosse Ile JV and Varsity Hockey Teams, Plymouth High School, Canton, Plymouth, Salem High Schools' Lacrosse and Hockey teams and the PCS Girls' JV and Varsity Lacrosse teams.
Ray was one of the first Certified Athletic Trainers in the United States to receive certification to work with the Microlight 830, a low level laser modality approved by the FDA to treat Carpal Tunnel Syndrome. He has been featured on Fox 2 News HealthWorks, UPN 50, the NATA News, the Downriver Heritage Newspaper, and the Detroit News and Free Press Health Section. Ray has presented on Low Level Laser Therapy at the Michigan Athletic Trainers' Society Education Conference in 2003.
Ray earned a Master's of Arts degree in Education from Eastern Michigan University in 2006.
Professional Affiliations
Michigan Athletic Trainers Society
National Athletic Trainers Association
Great Lakes Athletic Trainers Association
American Association of Low Level Laser Therapy
American Red Cross as a First Aid/CPR/AED Certified Instructor
GAIN Apprentorship Network
American Alliance for Health, Physical Education, Recreation & Dance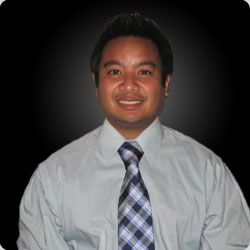 Nate Caladiao, ATC
earned a Bachelor of Science degree in Sports Medicine from Ferris State University in 2000. He worked as the student athletic trainer for the football and hockey teams at Ferris State University. After graduation, Nate worked for TheraSport PT and the Orthopedic Institute of Michigan as a Clinical ATC. In 2009, Nate joined Miotech Orthopedics as a Field Service Rep for Don Joy, ProCare, and Aircast. Currently, Nate is the Oakland County Sales Representative for Dynasplint Systems Inc. Nate has served as the Certified Athletic Trainer for Warren Zoe Christian, Parkway Christian, Michigan Collegiate High School, Lutheran Westland High School, Grosse Ile JV and Varsity hockey teams, Plymouth High School and Plymouth Salem Hockey Teams and the Plymouth, Canton, Salem, and PCS Girls' Lacrosse Teams. Nathan has served as an Outreach Athletic Trainer and has provided student athletic trainers opportunities to observe his role on the field, court, rink, and mat. Nate has professional experience with casting and orthotic bracing and has customized pads for collision sports participants.
Nate has taken extensive courses on Manual Therapy techniques and Cervical, Lumbar, and Thoracic Spine assessments and functional exercise progression protocols and exercises. He has also completed numerous seminars and workshops on upper and lower extremity evaluation, assessment, manual therapy approaches and techniques.
Professional Affiliations
National Athletic Trainers Association
Great Lakes Athletic Trainers Association
Michigan Athletic Trainers Society